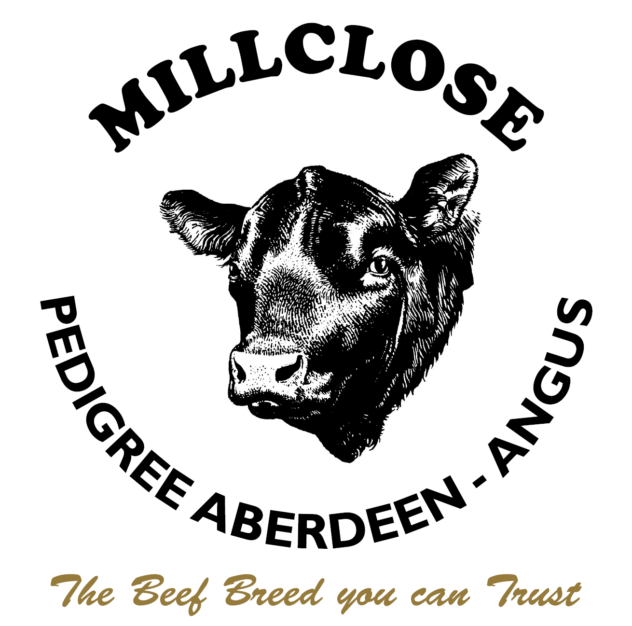 We set up the Millclose pedigree herd of Aberdeen Angus cattle here at Bedale in North Yorkshire in 2017, however our commercial herd of Aberdeen Angus cattle which was established 20 years ago. We purchased all our pedigree cattle from John Elliot of the Rawburn and Linton Gilbertines herd based near Kelso in Scotland.
Our aim is to breed functional cattle with high estimated breeding values (EBV). The top female in our herd Rawburn Elsie R067 has a combined EBV of 128, purchased at Stirling in 2017 for 8000 guineas. See above also Rawburn Ebony R091 purchased at Stirling for 6000 guineas on the same day. (1 guineas = £1.05)
We have 11 females with combined EBV'S of over 100 and 2 stock bulls also over 100 EBV's. Our main Stock bull is Linton Gilbertines Mr Prince N706 a Netherallen Peter Pershore E052 son purchased for 4000 gns in February 2015 at Stirling, who currently has some very impressive stock in our commercial herd. He has a combined EBV of 113.  We also have some exceptional pedigree bull and heifer calves in the herd by Rawburn Louisiana, Fastball, Dingo and Boss Hogg.
Our aim is to produce exceptional breeding stock to sell as pedigree bulls and heifers to other pedigree breeders alongside producing well marbled, tender and flavoursome beef for consumption to hotels, restaurants and home cooks
A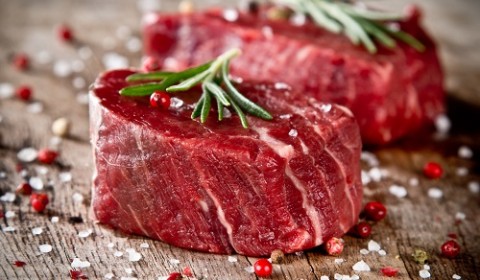 berdeen Angus is a native breed originating from Scotland.
The characteristics of the breed
ability to withstand colder and wetter environments
thrive best on a grass diet
good maternal instincts
Eating qualities
superior marbling
good fat confirmation
a richer flavour
tenderness derived from a grass diet