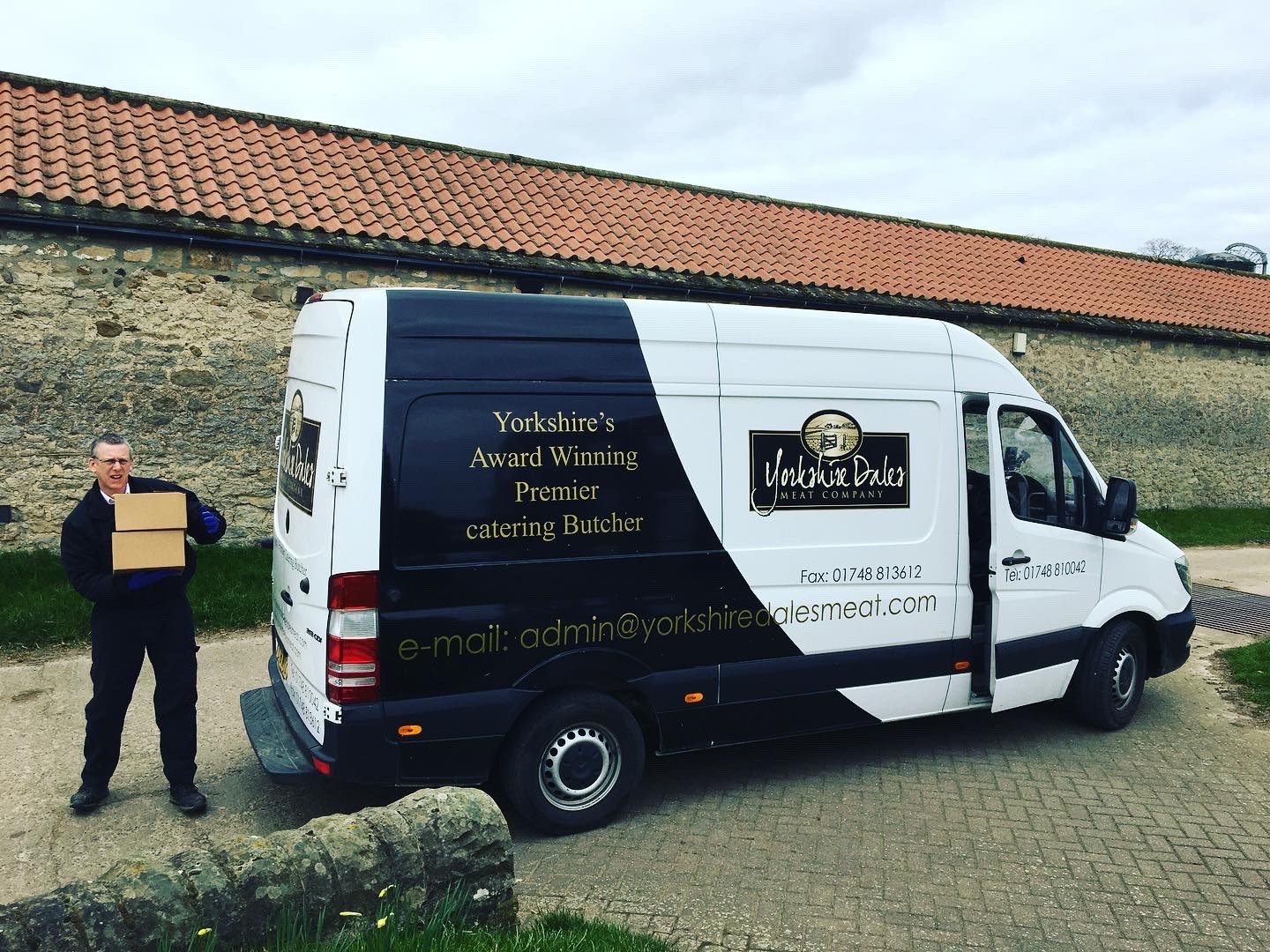 In collaboration with Dales Dairies and Wensleydale Eggs we are offering a door to door delivery service of meat, eggs and milk, to DL6 to DL11 and DL1,2 + 3 postcodes.
Support your local businesses and treat your family to our delicious range of high quality meat and poultry today.
All our produce is from regional suppliers who share our passion & commitment to the highest standards of food provenance.
| | | | |
| --- | --- | --- | --- |
| Description | Unit | Price/unit | Approx. size |
| Whole milk | 2 litre poly | £2.25 | 2 litre |
| Semi-skimmed milk | 2 litre poly | £2.25 | 2 litre |
| Large free range eggs | Half dozen | £1.50 | |
| Beef Casserole (500g packs) | Pack | £4.45 | 0.5 |
| Beef Mince (500g packs) | Pack | £3.00 | 0.5 |
| Beef Sirloin Steak 8oz | Each | £5.20 | 0.228 |
| Beef Topside | Each | £10.50 | 1 |
| Burgers – Beef 04oz (pack of 4) | Pack | £3.20 | 0.45 |
| Chicken Fillets (pack of 5) | Pack | £6.99 | 0.2 |
| Chicken Whole (1.4kg approx.) | Each | £5.50 | 1.4 |
| Bacon 200g | Each | £1.40 | 0.2 |
| Gammon Horseshoe Steak 10oz | Each | £3.00 | 0.285 |
| Lamb Steak | Each | £3.50 | 0.228 |
| Pork Steak | Each | £1.20 | 0.228 |
| Sausages – Pork & Apple | 6 sausages 375g pack | £2.50 | 0.375 |
| Sausages – Pork Farmhouse | 6 sausages 375g pack | £2.50 | 0.375 |
| Sausages – Swaledale (Cumberland) | 6 sausages 375g pack | £2.50 | 0.375 |
Free delivery on orders over £30 – Tuesday and Thursday
If you have any special order requests please let us know
Orders can be placed for delivery or collection via telephone on 01748 810042