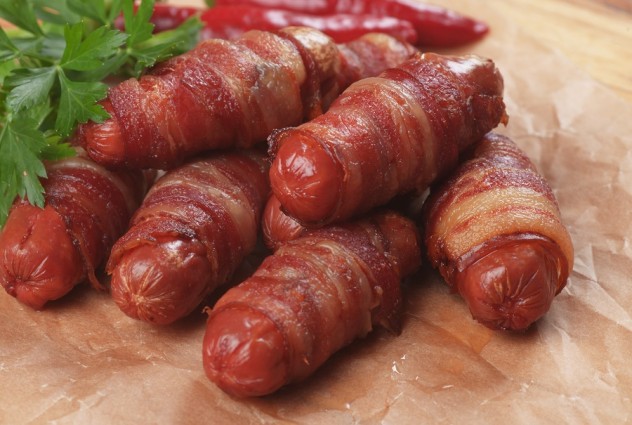 Yorkshire Dales Meat Company – the catering butcher supplying professional kitchens and supermarkets across the North of England – has smashed all previous records for Christmas orders, with a 30% increase in comparison with 2013.
Yorkshire Dales Meat Company (YDMC) prides itself on supplying high quality meat sourced as locally to its farm and butchery facility in Wensleydale as possible. But, in understanding how kitchens work, it also provides a range of products and services designed to help chefs cut back on prepping time without compromising on quality at what is their very busiest time of year.
These include two different varieties of turkey parcels turkey and pork burgers; pork, leek and cranberry rings; different flavours of 'pigs in blankets' and chipolatas; stuffed turkey breast; and geese. James Knox, Finance Director at Yorkshire Dales Meat Company, said: "We're absolutely delighted to have smashed records for Christmas orders – it's exceeded all expectations.
On the specialised products and services that make YDMC so popular with chefs, James said: "The Christmas period is, as you can imagine, an extremely busy period for chefs working across the UK.
"If you think about how long it takes to prepare pigs in blankets for a family of, say, six people, then think how long it would take chefs to prepare them for a whole restaurant full of people throughout the festive season.
"We're here to make chefs' lives easier – which is especially important at what is a manic time of year for them – and the turkey parcels are also a great time-saver, and delicious too."
Yorkshire Dales Meat Company, which celebrated its 10th year in business in summer 2014, has seen a 20% month-by-month uplift in turnover compared with last year.