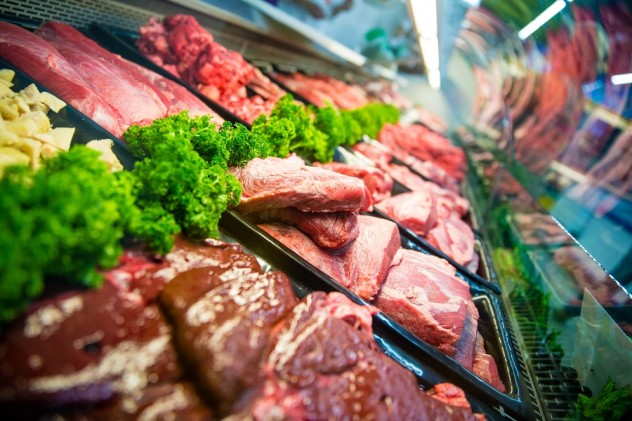 Plummeting meat prices could be coming to an end, an industry expert has predicted. Following the recent announcement that Consumer Price Inflation rose 0.1% in May, up from -0.1% in April, Kantar Worldpanel believes that meat prices could start to rise by the end of the year.
Head of retail and consumer insight at Kantar Worldpanel, Fraser McKevitt, said that by the end of the year, we were likely to see price rises. "There has been a pickup in prices over the past four months and if the current trends continue, expect to see prices rise by the end of the year."
This will come as a relief to the meat industry as the ongoing price war between the multiples and dropping values impacting the sector.
The most recent Kantar's Meat, Fish & Poultry Market Update, revealed that sales of fresh meat and poultry dropped in both value and volume over the 12 weeks to 26 April 2015. Value sales fell by 4.3% with volume dropping 1.1% over the period.
McKevitt said meat prices had hit their lowest point for some time. "We've seen the worst price falls from a supplier perspective, and the best from a consumer perspective in the commodity sector. The deflation in meat prices was more extreme than the overall food sector."
He did warn that meat prices were unlikely to reach their pre-2014 rates. "We won't see prices accelerate at any great rate and I don't think price rises will hit the 4% grocery inflation rate increases we saw a couple of years ago especially as consumers have got used to low prices and with discounters becoming more prominent."
One farmer who wished to remain anonymous told Meat Trades Journal that the recent trend of falling prices had made it difficult for his business. "It's a race to the bottom with the supermarkets with them all trying to undercut each other on meat prices which has been destroying the market. They've lost touch with the consumers and suppliers needs and it's going to be very difficult to come back."
James Knox, managing director of Yorkshire Dales Meat Company, which used to supply to several top multiples, said suppliers had been forced to protect their margins in the face of falling prices. "Supermarkets will do what supermarkets do, but smaller businesses like us that produce premium, top-end products can only pitch to a certain price point. We simply cannot be as flexible as some of the big boys."